Master Hunter CX Plus Metal Detector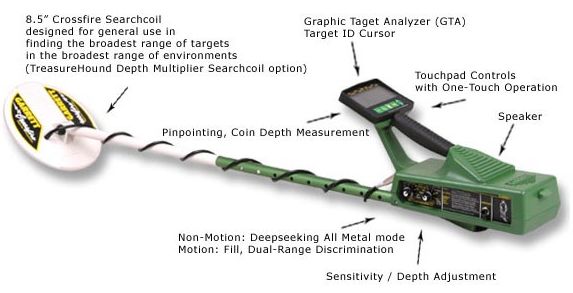 For extraordinary depth and efficiency under the toughest operating and ground conditions nothing beats Garrett's renowned all-purpose Master Hunter detectors. For hunters with a penchant for deeply buried treasures, both the CX Plus and the CXIII can be equipped with Garrett's exclusive Treasure Hound Depth Multiplier which can help you reach caches and large treasure that many other detectors can't reach.
The CX Plus is the series newest addition, which builds upon the technology of the Master Hunter CX by incorporating a more rugged LCD that reveals a detected target's identity and conductivity while in either search mode.
The one-touch Grand Master Hunter CXIII®, with its Power Master depth-boosting circuitry and Graphic Target Analyzer (GTA) discrimination remains a favorite among beginner and experienced treasure hunters alike. Garrett's exclusive TreasureTalk feature, which announces target information and detector settings verbally adds even more convenience to the hunt.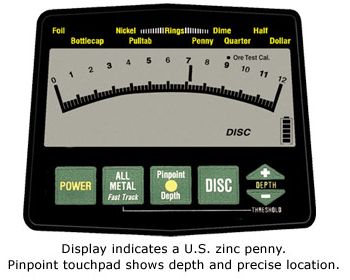 One Touch Operation - Microprocessor Controlled Operating System - Surface Mount Technology - LCD Target ID Display - Dual Discrimination Controls – Ferrous & Non Ferrous - Visual Target ID
8.5" Crossfire Searchcoil - Optional Interchangeable Searchcoils - Depth Multiplier Capability - Battery Condition Indicator - 6-C Cell Batteries, Included - Embossed Membrane Touchpads - Factory Reset - Stereo Headphone Jack - Instructional Video - Operating Weight: 3 lb., 14 oz - 2 Year Warranty
Menu Selections: Non Motion/All Metal Mode - Adjustable Discrimination Mode - Sensitivity Adjustment - Threshold Adjustment
Search Aids: One Touch Operation - Automatic Ground Balance - Automatic Threshold Retuning - Non Motion - Automatic Pinpointing - Coin Depth Reading - Silent Search - Sharp Audio Target Response 2 Year Warranty