Metal Detectors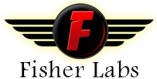 Detecting Acces.
Civil War Relics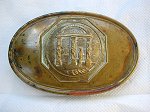 Relic Links

Southern Metal Detectors
and Collectibles
4759 North Springs Road NW
Kennesaw, Georgia  30144
Phone/Fax       770-517-0427
email:
FISHER METAL DETECTORS
Fisher F19LTD & F19LTD-P

New from Fisher®, the best relic machines ever!

Large Clear Display

MAJOR FEATURES NOT FOUND IN ANY OTHER METAL DETECTOR

SUPERP FOR RELICS, COINS, JEWELRY, BEACH, GOLD NUGGETS AND MORE...



Fisher® F19 Ltd and F19Ltd-P
Conquer iron-infested sites with this high performance relic/coin detector. For a limited time available in green or pink camo versions.
Fisher® F19 Ltd and F19Ltd-P METAL DETECTOR
FeTone™, Adjustable Iron Audio

Enhanced V-Break®, Tone Discrimination System

Notch Window with Adjustable Notch Width

Backlit Display (Backlight)

Computerized GROUND GRAB®, One Touch Ground Balance with Manual Override

Unmatched Target Separation in Iron & Trash

Continuous Ground Condition Readout:
- Ground Phase value indicates amount of mineralization
- Fe3O4 graphic indicates amount of mineralization

Ground balance all the way to salt

Static All Metal Pinpoint with Depth Indicator

19 kHz Operating Frequency

Ultra-Lightweight, only 2.5 lbs. (1.1 kg.)
Recommended for:
Relic Hunting
Gold Prospecting
Beach Hunting
Coin Shooting