Metal Detectors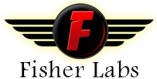 Detecting Acces.
Civil War Relics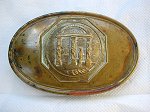 Relic Links

Southern Metal Detectors
and Collectibles
4759 North Springs Road NW
Kennesaw, Georgia  30144
Phone/Fax       770-517-0427
email:
FISHER METAL DETECTOR ACCESSORIES
See Fisher Search Coils Here
Shipping Charges will be added to all accessories after the order is packaged and weighed.
Shipping will not show up on the shopping cart total, but by placing
your order you are agreeing to accurate shipping charges
being added and billed to your credit card.
Please Call 770-517-0427
TO VERIFY AVAILABILITY & INVENTORY STATUS
ON ALL ACCESSORIES
The F-Pulse pinpointer, pinpoints the exact location of metal objects buried in soil, sand or dirt. The F-Pulse is a fully waterproof pinpointer, submersible to 6 feet and is capable of functioning in salt and fresh water.

Features

Pulse Induction
Beep, vibrate or both
Lost mode alarm
Single button operation
3 sensitivity levels
Proportional response
Retune
Adjustable LED light
Auto shutdown
2-AA batteries (not included)
Belt holster included
2-year warranty
Constructed from special abrasion-resistant materials (won't wear through like other pinpointers)

Basic Gold Prospecting Kit

Includes:


10 ½" Gold Pan (Made in USA)
14" Gold Pan (Made in USA)
Two 1oz Shatterproof Vials
Snuffer Bottle
Gold Prospecting Panning Guide

Item# GOLDKIT1
MSRP $39.99

Deluxe Gold Prospecting Kit

Includes:


10 ½" Gold Pan (Made in USA)
14" Gold Pan (Made in USA)
Classifier (Made in USA)
Two 1oz Shatterproof Vials
Snuffer Bottle
Top Hat Black Sand Magnet
Treasure Scoop
Drawstring Bag
Gold Prospecting Panning Guide
Gold Prospecting Panning Guide

Item# GOLDKIT2
MSRP $79.99

Hardrock Pro Gold Prospecting Kit

Includes:


10 ½" Gold Pan (Made in USA)
14" Gold Pan (Made in USA)
Classifier (Made in USA)
Two 1oz Shatterproof Vials
Snuffer Bottle
Top Hat Black Sand Magnet
Treasure Scoop
Drawstring Bag
Precision Tweezers
Magnifier
Crevice Tool
Rock Pick

Item# GOLDKIT3
MSRP $149.99

Fisher® Rain Covers

NEW! Neoprene rain covers specially designed to protect your detector from dirt and weather.

RAINCOV-GB, for Gold Bug and Gold Bug Pro/DP MSRP $14.95

FACE-COVER, Display cover for F75 MSRP $14.95

ELBOW-COVER, Battery Compartment cover for F70/F75 MSRP $14.95

RAINCOV-F2, Rain cover for F2 MSRP $19.95

RAINCOV-F4, Rain cover for F4 MSRP $19.95

RAINCOV-F5, Rain Cover for F5 MSRP $19.95

Fisher Housing Covers

Fisher® Camo Backpack

NEW! Tall Camo Backpacks with Logo!

A dual compartment, digital style camo backpack with padded shoulder straps, waist strap, zipper closures and a mesh water bottle pouch. A large compartment that will fit your detector and a smaller outer compartment for easy access items. 27" (69cm) high by 14" (36cm) wide. Show your colors and order one today!

Item #CAMOBACKPACKF
$49.00 MSRP

Camo Backpack

Digital Camo style with padded shoulder straps, multiple pockets, compartments and tie-loops, and an insulated inner pocket ideal for a hydration bladder (camelback style). There are also two outer mesh water bottle pouches. Fan-loyal hunters are going to love to show their colors!

Item #FCBACKPACK
MSRP $44.95

Hooded Sweatshirt

This pullover has a drawstring hood, hand pouch in front, and embroidered Fisher logo on the left chest area. Color red and available in sizes Medium to 2XL.

Item# FHOODIEM (Medium) MSRP $44.95
Item# FHOODIEL (Large) MSRP $44.95
Item# FHOODIEXL (X-Large) MSRP $44.95
Item# FHOODIE2XL (2X-Large) MSRP $44.95

Camo Cap

REALTREE Camo patterns with the Fisher name stitched across the front in the classic red. One size fits all (Velcro adjustment band).

Item# FCCAP
MSRP $19.95

Fisher Baseball Cap

One size fits all, Velcro closure back, khaki with Fisher® logo across the front.

Item# FCAP
MSRP $14.95